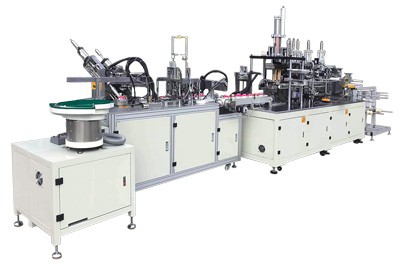 About Ultrasonic Welding
Ultrasonic is a sound with acoustic frequencies between 16 kHz and 1 GHz. Its vibrations can be applied to workpieces which are held together under pressure to create a solid weld.
Compare to tradition welding, ultrasonic welding is very time-saving due to no drying or curing time is need. It is also cost-effective, because you don't need any glue, fasteners or soldering materials. Ultrasonic welding produces a high-quality bond, superior to many other methods of joining parts. No filler materials and no excessive heat means that there is no potential introduction of contaminates or thermal distortion.
Ultrasonic Welding Application
Ultrasonic welding are widely used in automotive, electronics, medical, labor protection, home textiles, clothing, luggage, stationery, toys, beauty, nonwoven products industries. They can be applied to plastic, nonwoven, and textile materials, particularly for components that are small, delicate, or complex.
Our Ultrasonic Machines
Our ultrasonic machines contain ultrasonic system to weld or bond various materials. Their ultrasonic system is usually composed of sonotrode, converter, booster, fixture or anvil.
Our ultrasonic machines are highly integrated and highly automated, they can do the process of not only welding or bonding, but also cutting, slitting, laminating, etc. The whole process from materials feeding to finished products outputting can be automatic, only one worker can easily operate several of these machines, and they can be customized according to your special needs.